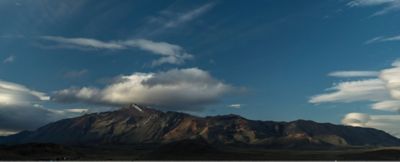 Damavand
A classic reborn for good
One of our most beloved knitwear styles for men returns in FW20 and is now made of fully traceable and sustainable NATIVA™ wool.
The Damavand family of crew-neck, v-neck, and zip sweaters has long been one of the staples of our knitwear for men. True to our pioneering spirit we wanted to start from here to explore a more conscious approach to wool sourcing.The result is a classic reinvented for good, created with 100% sustainable, traceable NATIVA™ wool.
NATIVA™ wool:
Choose blockchain
From the farm where the wool is sourced, to the weaving factory where the fabric is created, blockchain technology safely gathers information and connects all the people and processes involved in creating our sweaters, making sure that each step is completed in keeping with the NATIVA™ protocol standards. Much more than a buzzword for technicians, blockchain is what allows complete transparency over the supply chain of our Damavand sweaters.
Farms
Where the wool is sourced
Combing
Mill
Where the wool is combed
Spinning
Mill
Where the wool is spun
Weaving
and Knitting
Where Damavand's fabric is created
From Farm to Consumer,
via QR Code
Transparency in the supply chain means we can truly show the journey of Damavand's wool to our customers. Scan the QR code on the Damavand hangtag to to visualize each step of the production process.